I did some photographs of some of my sarracenias with a black board behind, inspired by the photographs on the Pitcher plant project. They are probably not the best pitchers those plants can produce because they are still small and where shipped bare root a month and half ago, but they are my first leucophyllas and they are producing nice fall pitchers now.
Here is leucophylla AJ01. It can get very pink lips as the pitcher mature. It's a tall and vigorous plant.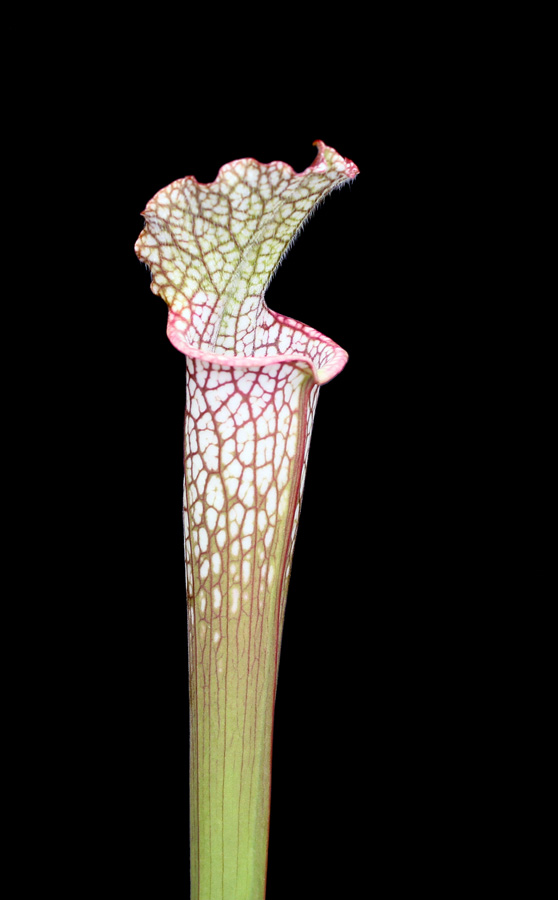 Here is S. Leucophylla 'Puffy Cheek' Baldwin Co, AL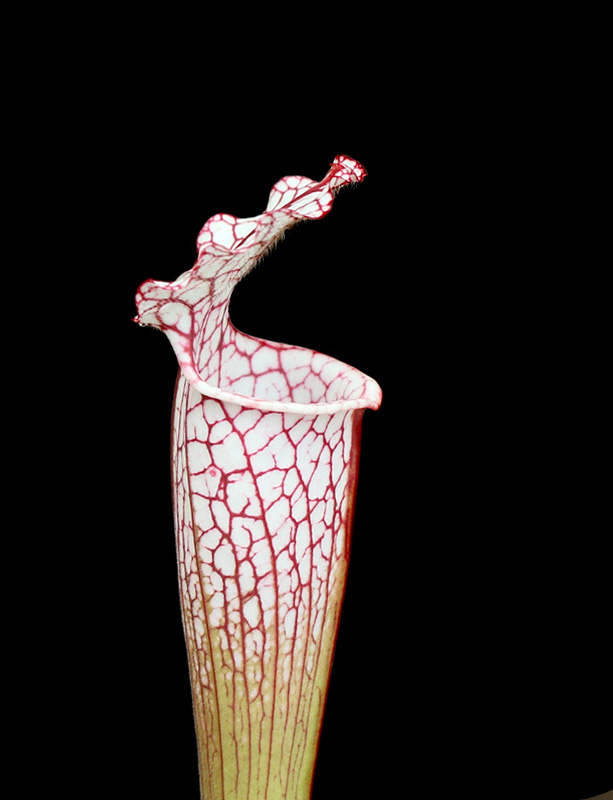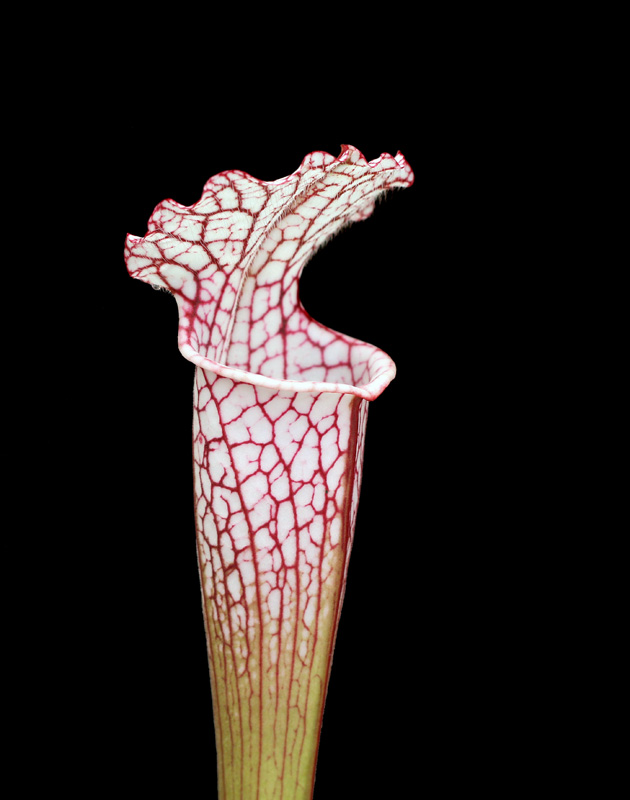 And S. Leucophylla Alba 'White Back' Baldwin Co, AL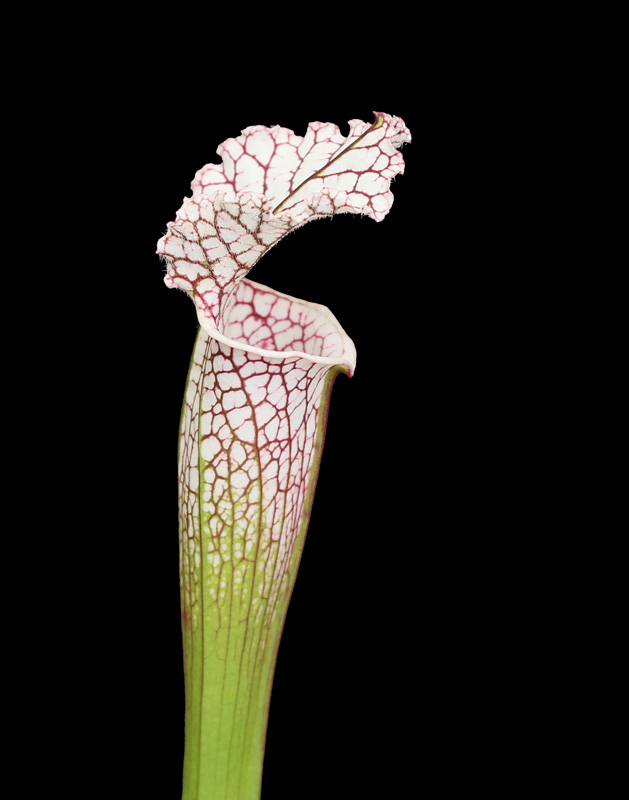 They seem to like my new greenhouse quite a bit...